susan alexander & associates

is a constellation of highly qualified consultants, coaches and analysts who independently run their own specialised professional services practices. Many, like Susan, are happy VIP refugees from Big Global Firms.
---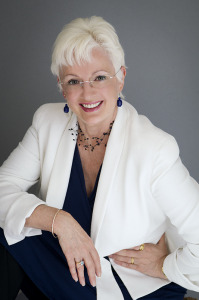 Susan Alexander FAIM BA (Hons) MCogSci MLS JD
 is a strategy consultant, lawyer and negotiator who specialises in strategic thinking & planning, research & analysis, team-thinking facilitation, and highly customised executive education. She also pulls rabbits out of hats for 'rogue' project rescues.
What Susan does best is show organisations, workgroups and individuals how to  build better frameworks for what they do; how to  individually and collaboratively apply themselves to problem solving; and how to create cleverer ways to exploit what they know – all of which impacts upon an organisation's performance.
Susan is uniquely qualified in her consulting specialties and has built a reputation as "the consultant's consultant".   Before founding Susan Alexander & Associates in 2001 she spent 15 years at senior executive level in professional services firms as a Business Unit Director, Practice Manager, Sales & Marketing Director and Operations Manager. Her knowledge, skills and experience are first rate and she knows how to transfer them to others.
As an executive Susan has been responsible for strategic direction, P&L, JVs and alliances, contract negotiations, product and service innovation, new markets and CRM. The nature of the senior executive positions she has held across Asia Pacific (at Digital Services Division, Compaq Services, IBM Global Services and Ernst & Young Management Consulting) means she knows first-hand what drives the corporate and government sectors and she is also well versed in the hoops their suppliers have to jump through. She understands B2B, B2C and B2G very well.
Susan's academic credentials are equally impressive. She holds postgraduate degrees across three disciplines: Sociology, Cognitive Science and Law.
Susan Alexander is a Fellow of the Australian Institute of Management, and a Member of the Law Society of New South Wales and The  Ethics Centre.